WOMEN, WONDER & WAVES
a 5-day retreat for exploring inside and out
for connecting and reconnecting with what matters
January 2016 (actual dates coming soon)
at the beach in Central California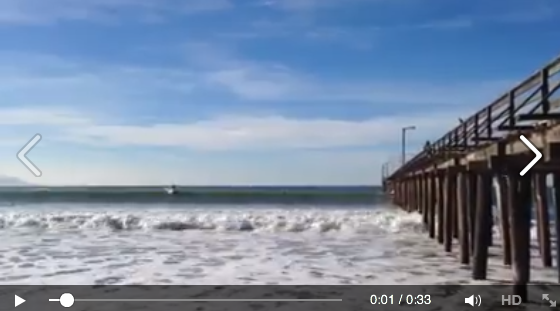 Imagine standing here for as long as you felt like it…..
Click the video to enjoy….
I know many women who rarely have this space in their lives. They are so overwhelmed with the day-to-day demands that they have forgotten what they really want for themselves. They are so busy living by habit, by circumstances, by someone else's rules, that they have lost touch with what's important to them.
Does this sound familiar? Do you find yourself just going through the motions of your life without a sense of purpose or direction or meaning?
Do you wish you had the time and space for exploring and remembering what really matters to you?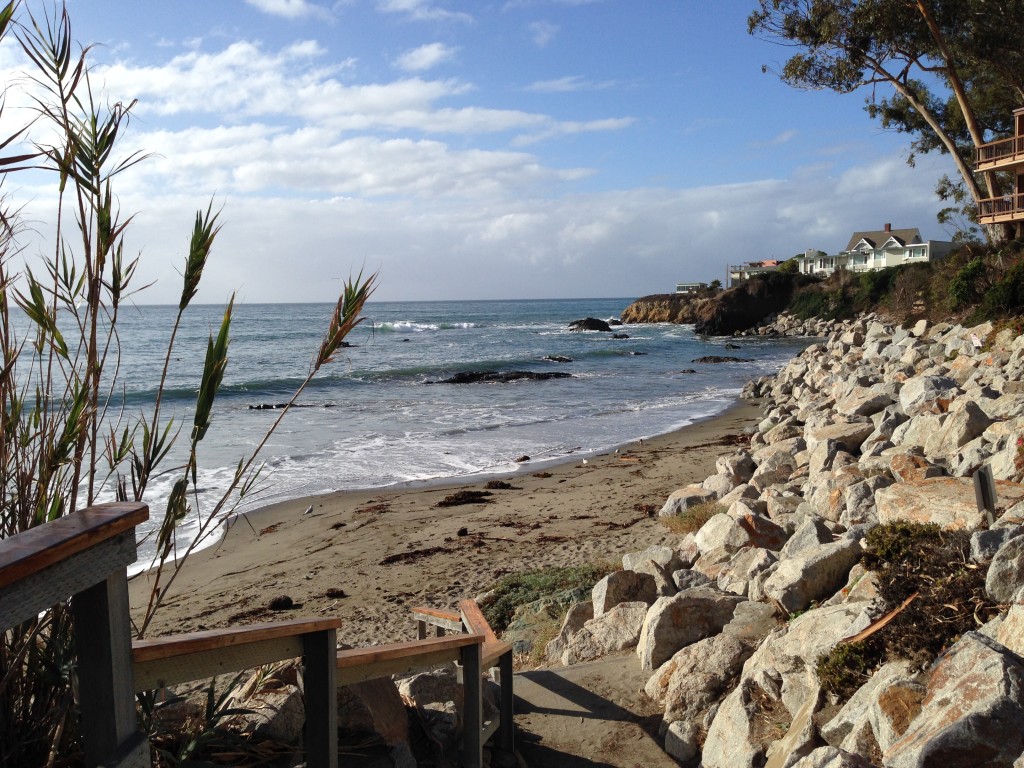 Are you ready for something else, but not sure what that might be or how it might happen?
When we are contemplating a change, often, we are only able to see either the old way or what we think is not possible. It's so easy to get stuck there, unable to open to any new ideas or possibilities.
And yet we are aching for something new, something deeper, truer, more authentic, something we truly love. We long to be more of ourselves. But we've lost touch with who we truly are and what kind of life we really want to be living.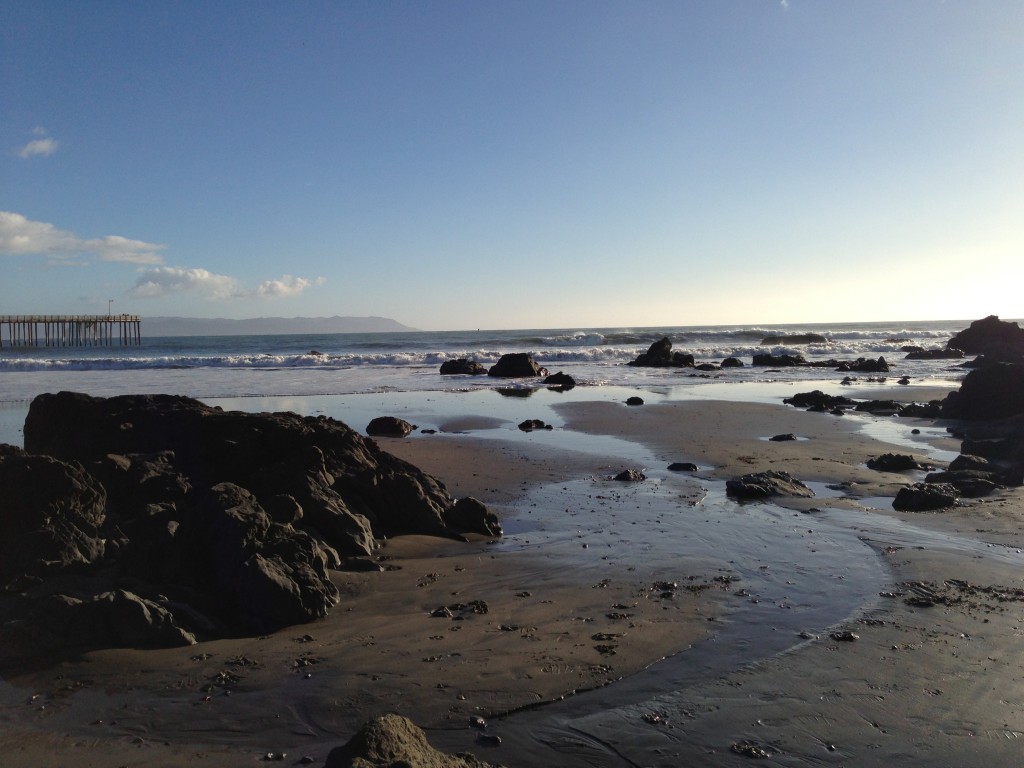 We can't discover this by thinking our way to a new way of life.
The answers lie in our dreams, in our imaginations, in our hearts. But until we can quiet the old voices in our head, we can't hear these new love songs.
Getting quiet, being in nature, asking ourselves new questions is the heart's path to discovering who we really are and what we truly want to be and do and have and share in this life.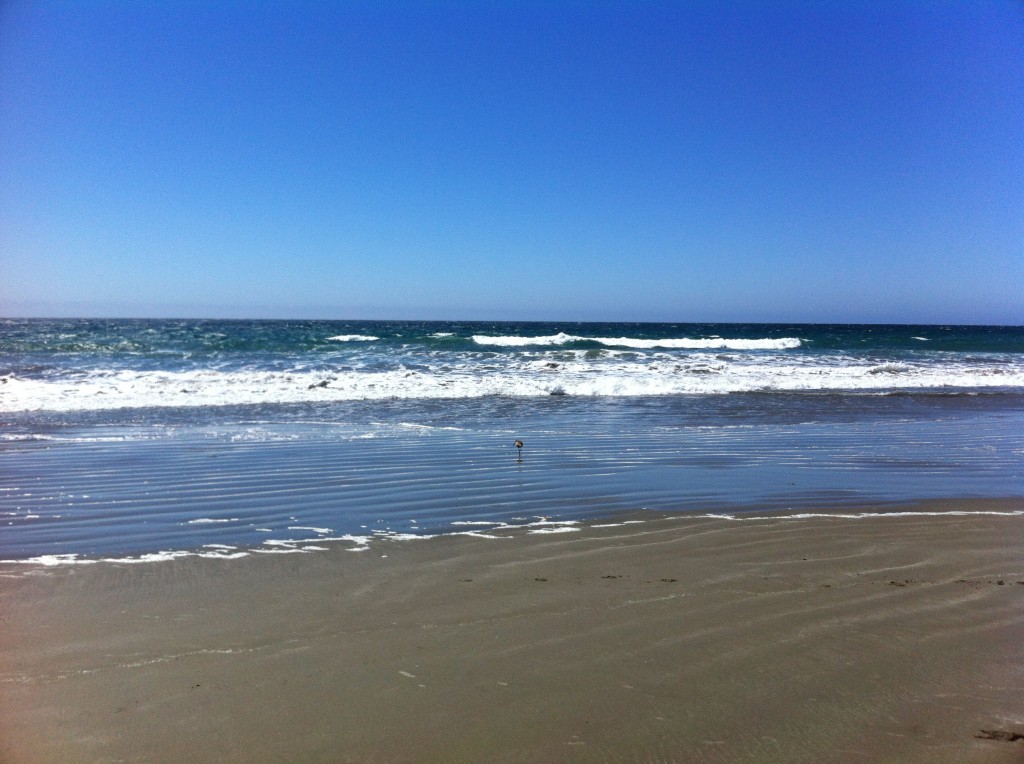 The Central Coast is an amazing place. The pace is slow, the vistas are wide and there is water everywhere. A heart can't help but open up and breathe here.
Perhaps your heart is ready to open up and reconnect with who you really are and what you want to manifest in your life.
I've led several women's weekend retreats – twice in Sedona and once at a retreat center in the desert in Carefree, AZ. I absolutely love creating and holding space for women to breathe and slow down enough to discover something new to love about themselves. This time, we're gathering at the beach, which will make everything even more magical!
WOMEN, WONDER & WAVES :
a 5-day retreat to explore what is and what's next
January, 2016
in Cayucos, CA
limited to 10 women
$595.00
if you register before November 15
$795.00 after November 15
Drop me an email if you'd like to chat to see if this is a fit for you
WHAT THE RETREAT IS: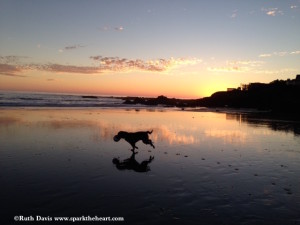 You'll arrive on Wednesday so you have time to settle in, adjust to the time zone and we'll begin our time together on Wednesday late afternoon with an opening circle on the beach. We'll enjoy a light dinner before the sunset and ease into some deep questions to take to bed with you.
Over the next days we'll talk, we'll walk, we'll explore and discover all kinds of things, both internally and in nature. We'll walk a labyrinth overlooking the water. We'll enjoy local seafood at some of my favorite eateries, and we'll shop for fresh produce at the Farmer's Market.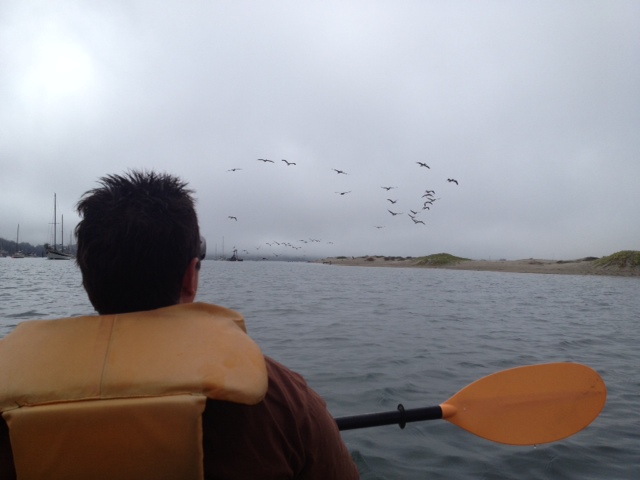 We'll kayak in the gentle waters of Morro Bay among seals and cormorants and low flying pelicans. NO EXPERIENCE NECESSARY! And we'll engage in creative coaching activities that will help you gain clarity about who you really are, what you are ready to let go of, and what you most want to create with your life.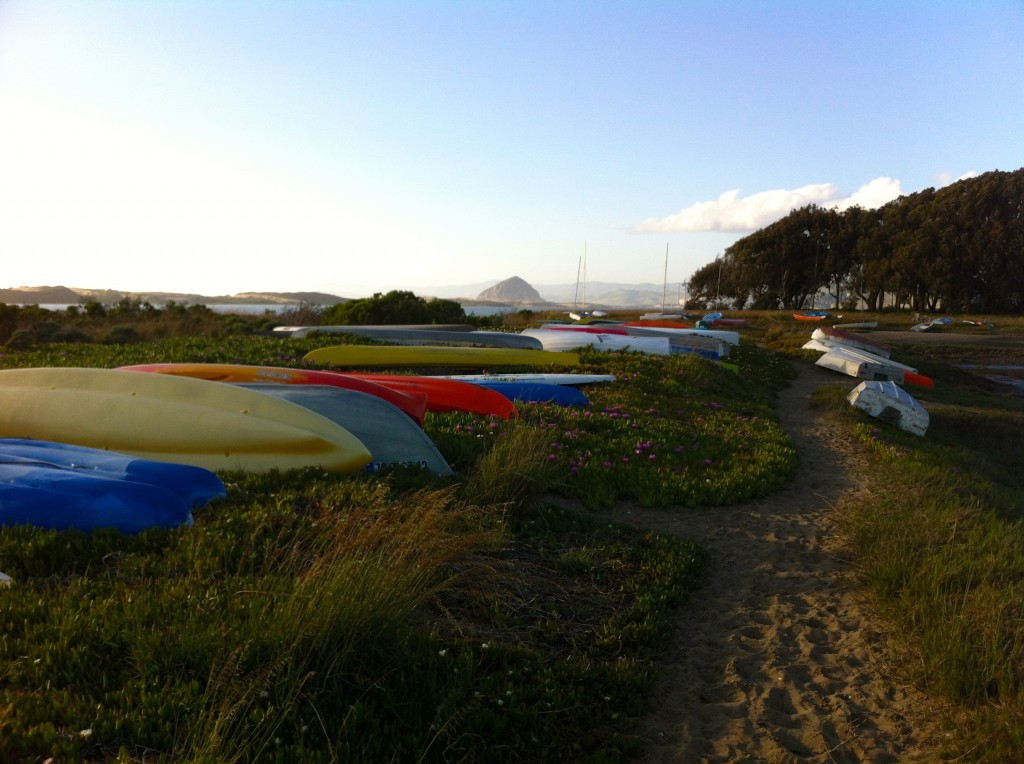 There will also be lots of time for rest and quiet and beach walking in between our times together. And you can choose to not participate in any activity at any time. This retreat is for you!
You'll stay in a private or shared room at the Shoreline Inn, a beachfront motel in Cayucos. You'll quickly align your body clock with the rise and fall of the tides right outside your room. Rates range from $157/night and up, depending on how pampered you want to be.
Cayucos, CA is located on the Pacific Coast Highway, halfway between Los Angeles and San Francisco. The nearest bigger cities on a map are San Luis Obispo and Morro Bay.
You can arrive by car, plane, even a train!
The closest airport and train station are both in San Luis Obispo, 30 minutes south. If you choose not to rent a car, several cab companies offer transportation from the airport and train station to the Shoreline Inn.
You can also fly into Monterey, a spectacular 3 hour drive from the north through scenic Big Sur, or arrive in Santa Barbara, a breathtaking 2 hour drive through hills and ocean views from the south.
You could even fly into LA or Santa Barbara and take the train to San Luis Obispo. Folks say the stretch between Santa Barbara and San Luis Obispo is one of the most spectacular because it runs along the coast. (Be sure to ask for an ocean side seat!)
The Central Coast is also famous for its wineries and Hearst Castle, just up the road, so you may choose to extend your stay and tour around.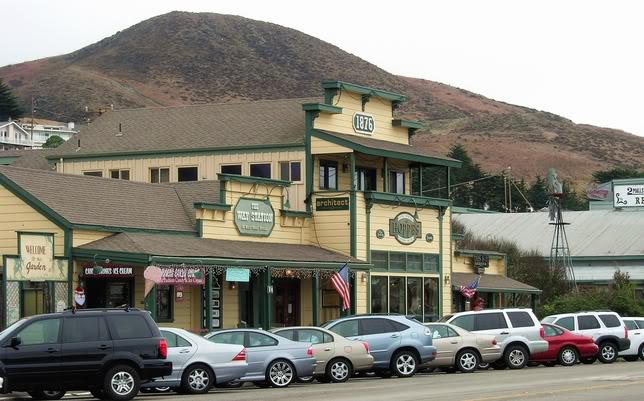 ABOUT CAYUCOS:
Cayucos is the quintessential California beach town. The main street is lined with coffee shops, restaurants and antique stores. Most places are dog friendly and flip flops are worn year-round.
January is typically sunny but cool on the coast, so bring layers so that you're comfortable, no matter what. You'll get a complete WHAT TO BRING list and other information before the retreat.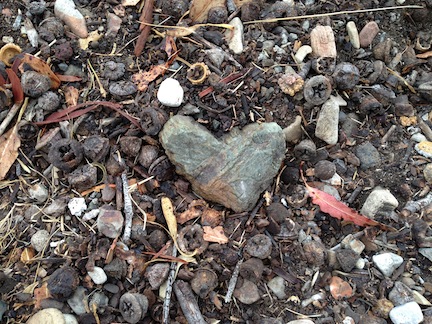 This retreat is all about you – committing time and space for yourself and for your heart, and for opening up to what else you want to be living in this lifetime. And, I promise you, as soon as you say YES, you will begin to see and experience extraordinary synchronicities in your life.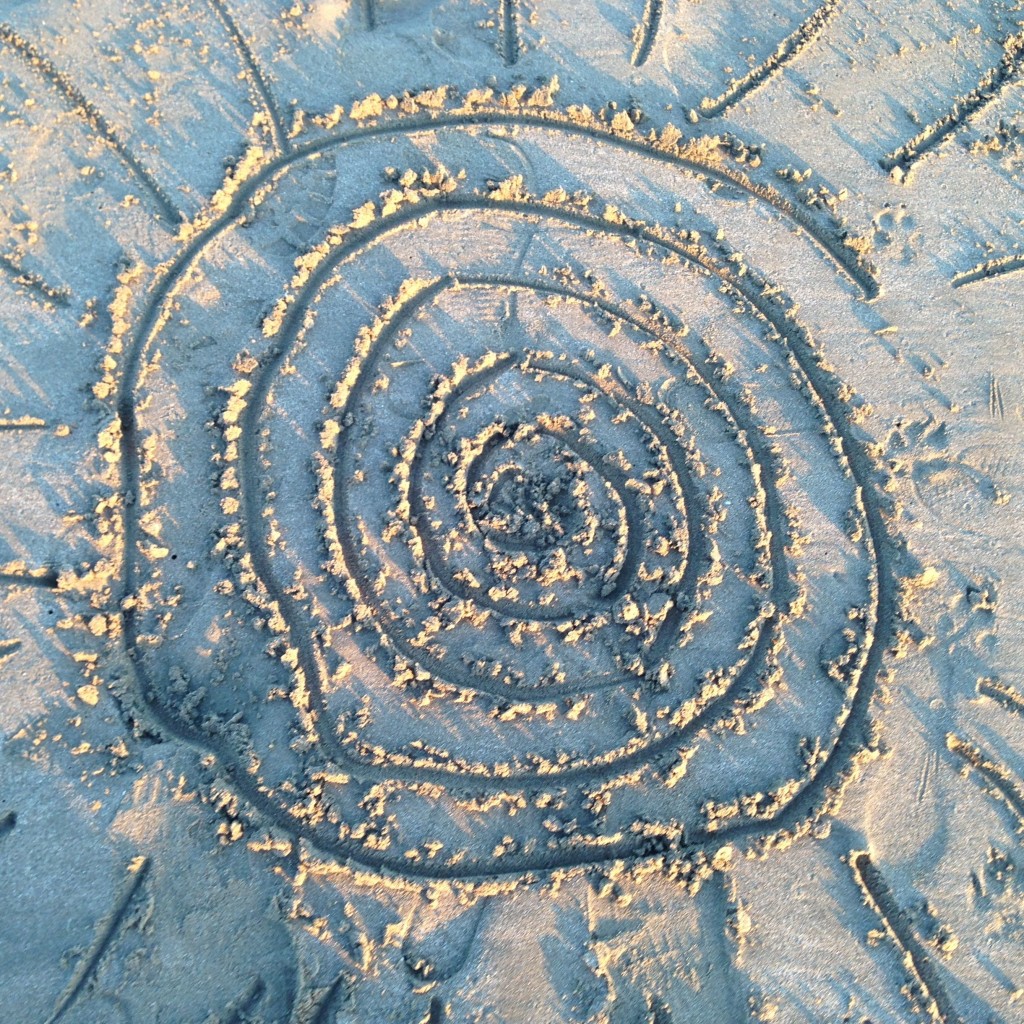 $795.00 for the full five-day retreat
 

Save $200 and pay only
$595.00 if you register by November 15
This price includes all activities including kayaking, as well as dinner on Wednesday, lunches and dinners on Thursday, Friday and Saturday. A continental breakfast is included with your hotel stay.
Price does not include your travel or your hotel accommodations at the Shoreline Inn.
$595 – Payment in full

or
3 payments of $200
(1st payment now and then November 15th and December 30)

Maximum 10 retreaters
I'm so excited to share the magic of this place with you, to guide you to a deeper sense of yourself and what you want to bring forth from your heart into your life and into this world.

Please contact me with any questions you have.
Ruth Davis
ruth@nullsparktheheart.com
602-531-3736
I'm also available for PERSONAL IMMERSION WEEKENDS. Just you and me and this place for three full days. Email me for details!