Have you spent the past year immersed in a high level business coaching program?
Have you been so intensely focused on ramping up your business and making money that you're close to burning out?
Are you feeling so overwhelmed with marketing ideas and sales page strategies that you just don't want to do anything right now?
First, take a moment to honor all of the hard work you've been doing.
YOU ARE AWESOME!
And consider this:
Maybe you need to give yourself permission to create some space to breathe, to reflect, to reconnect with your soul, to bring you back to the things that fuel your passions and the reasons you started your business in the first place.
But you know you need support.
And structure. And compassionate companions who are feeling and doing the same things you are.
You know the power of a Mastermind.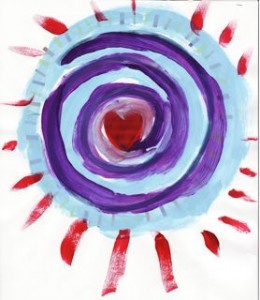 The Soul Sisters Mastermind is an intimate group of no more than six women that provides support, motivation and inspiration. And it has NOTHING to do with making more money (unless you want it to!)
The focus is on going inward, grounding yourself in your soul, re-connecting with your passion and with your heart.
• We'll meet once a month for a coaching circle via Skype Video to share, get support, laugh. Some months will be topic driven, others will be open discussion, all based on what the group needs.
• Each person will also have a once a month 30 minute laser coaching call with me to focus on individual issues, dreams, needs.
• We will have a private group on Facebook to stay connected.
• You'll also receive an email from me every other week: checking in, offering some great motivation as well as an invitation to do some "homework" that will keep you connecting with your heart and soul.
• We will also gather, in-person, for an inspired weekend retreat during the summer.
No, there is no flashy sales page or squeeze page video. There's no logo or freebie or Click Here To Apply.
It's just me, writing from my heart and offering to you what I wish I had found after an intense year of high level business coaching.
I had increased my passive income, had new training programs in place, wrote two weekly e-zines and my lists were growing. But I could no longer tell what was my voice and what was generated by the energy of the Mastermind. And I was exhausted from all of the big work I had done.
I was pretty hard on myself those first few months on my own because I WASN'T still revving it up. I wondered, Did I waste all of that money? Was I ever going to be six figure successful?
I knew I needed support so a few colleagues formed our own mini-Mastemind, but there was no leader and no true focus, so the group fizzled out after a month.
I eventually found ways back into the excitement of my businesses and now I can honestly say that I love the work I do. And I get excited when I create a new program and all of the marketing materials that go with it. And this has been my best year financially. Ever.
It's because I was able to step back and give myself the space and time (and kudos) to regain my clarity, my focus and, most of all, my passion for the work that I do. Then I was actually excited to integrate all of the business stuff back into the mix.
And now I want to help you do the same. I want to guide and support and coach you through your own transition, back to the heart and soul of your business.
If the Soul Sisters Mastermind sounds like what YOU are needing, email me and let's talk.
We will begin gathering the third week in January (date and time to be decided by the group), and we'll meet each month at the same day/time through 2012 (with slight variations with DST).