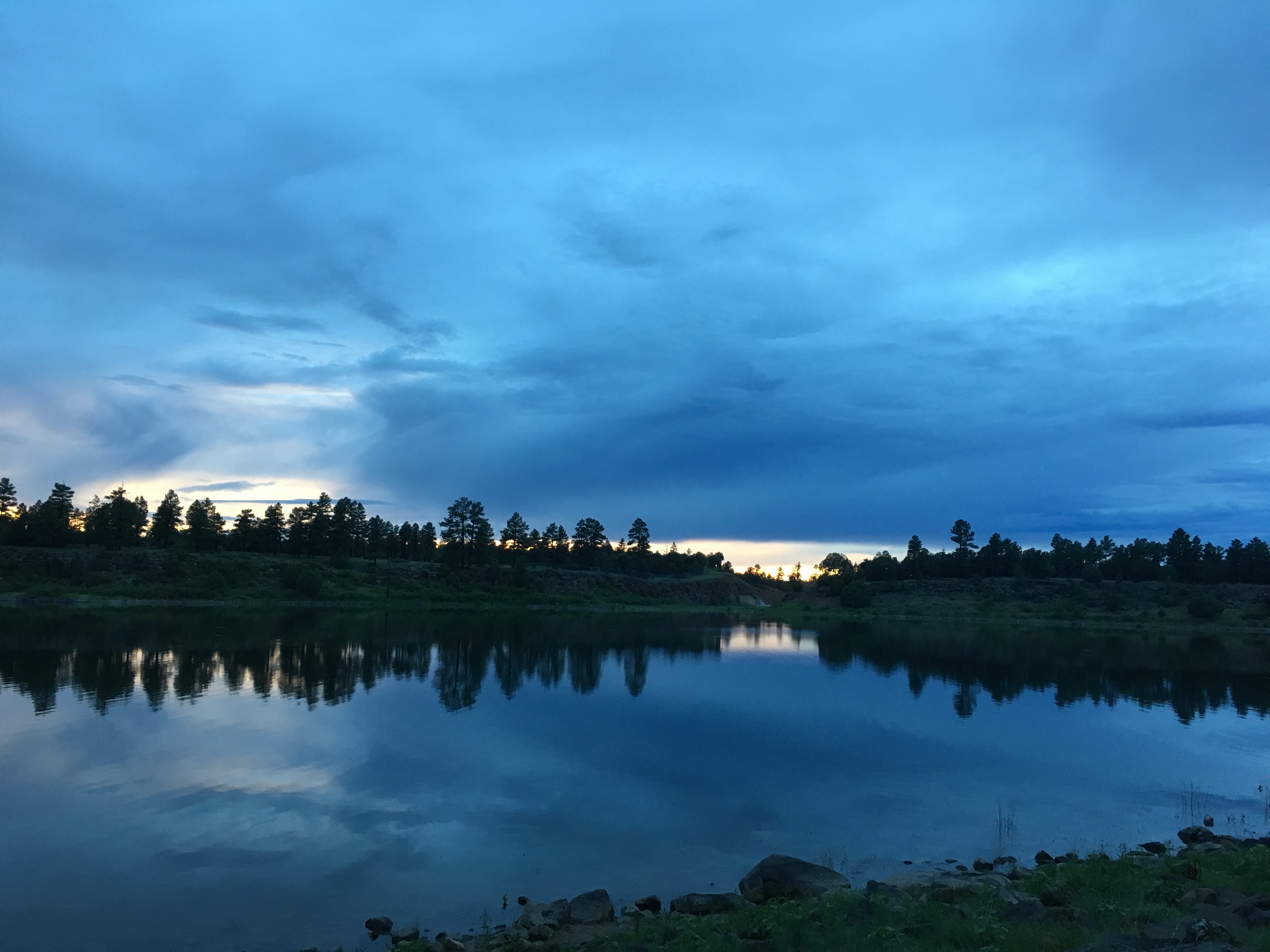 We are back at Fool Hollow Lake State Park, settled into our new spot, and today was our first day back to work. When we were hosts here in April and May, we were the Rover Hosts, only responsible for cleaning bathrooms and camp sites and helping out the other hosts on their days off. This time we are full-fledged camp hosts in the biggest loop in the campground.
Our duties include cleaning 8 bathrooms, taking care of the 30 sites in our loop, and answering camper questions. AND on Wed and Thurs we also sell wood and ice between 9am and 7pm. AND we have to check the cooling fan in the storage room three times a day AND do drive around patrols. And if we leave the park during our scheduled work days, we need to notify the rangers. This is much different than our Rover jobs where we did our work, and then we were done.
Marika keeps saying it will be good for us to be so busy. I sure hope she's right.
We're driving a different golf cart and it is clunky and a little too big for me. But our camp site is roomy with trees and shrubs behind us and on one side, the road with no campsite is across from us, and campers are on our back side, and far enough away that it feels private.
The other hosts have been exuberant in their welcoming us back, and the ranger guys are already joking around with us. And on Thursday, there's a potluck dinner for the hosts and rangers. Marika is making a cheesecake and a peach pie.
It's officially monsoon season, so it is pretty humid here during the day-about 63%. But the sky and the thunder and rain are so worth it. And I absolutely love being able to see the lake, to be around water and this big open sky.
We'll be here through the end of September, so if you're wanting a cool getaway, come and visit!