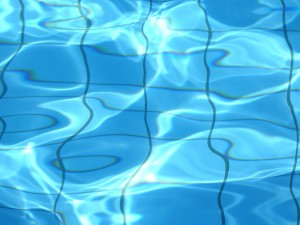 If all goes as planned, I will be back to the beach a week from today. Even though the RV is at the mechanic again. I had picked it up last Friday, all systems go. I drove city streets to the state's emissions test center, then decided to take the freeway home. When I hit 65 mph I felt a slight hesitation, then the a/c stopped blowing cold. I didn't hear any noises but I smelled something piney. I got home without incident and asked Marika to join me for a test drive. First we checked under the hood and that's when we saw the belt on the ground, under the engine. I left a message at the mechanic and towed it back there on Monday morning.
He called Monday afternoon to tell me the a/c compressor had seized up, causing the belt to snap. He knows I am leaving town on Monday and I am at the top of the priority repair list.
Meanwhile, I'm not able to do any of the things I need to do to start getting ready because they are all inside the RV. Vacuuming. Cleaning the fridge. Checking the fridge to see why the shelf wasn't draining. Fixing the loose screws. Washing my sheets. Gluing the table top back down. Tightening the swivel chair. Washing the windows. Packing my clothes, my food, my supplies.
And so it is a new practice (not a challenge, not a task, not a have to do) but a practice to stay right here right now, trusting that all will get done in time. And, Marika reminded me, I don't have to do it all before I go. I can take care of some of these things once I am situated in my spot at the beach. She also pointed out that I can leave a day later and still be on schedule with my friend Sophie, who is driving my car up.
And so I am using the free afternoons to be quiet. To rest. To write. Because it is too hot to do anything else.
Yes, the weather is taking its toll. On Sunday morning I joined Marika and the dogs at the park. We were there by 6:45 and it was already 88 degrees and humid. And there was very little shade. The dogs tired fast, to the point of drooling and heavy panting. The air was so thick, and with my persisting cough, it was hard to breathe. Even the back of my t-shirt was wet from sweat.
The pool is the best blessing. Even when the water is bathtub hot, it is refreshing. I move slowly across the length of the pool, scissor-kicking or breast-stroking, or bicycle-pedaling. I float on my back and make water angels. And sometimes I tread water in the deep end.
I walk, suspended in the water, my arms turning circles at my sides so that I am standing but not moving. I shift my focus to my core, my legs, my body under the water line. Then I slow my movements so that I am still horizontal with my chin above the water, but I'm not exerting as much effort.
Treading water is not about being stuck. It is not the dictionary definition of "failure to advance or make progress." Not at all. Treading water is a practice of maintaining balance and stability. Treading water is about building strength in stillness.
And that's what I am doing as I wait to hear that the RV will be fixed and ready in time for me to leave on schedule. I know it will all work out as it is meant to. I continue to be grateful for the timing of everything and the people in my life who are helping me and supporting me on this journey.
How do you stay present? Please share in the comments below!