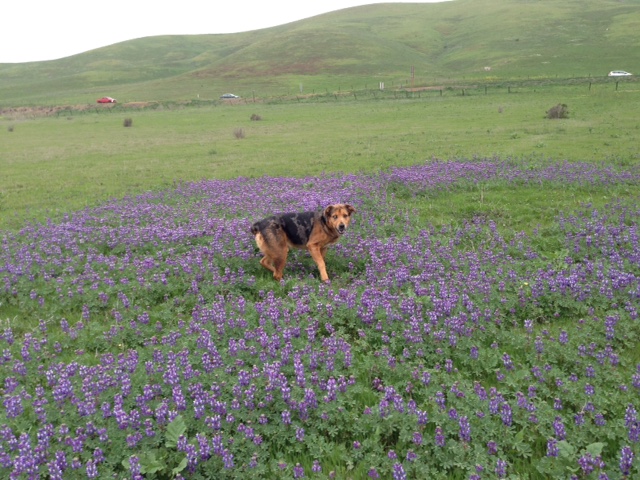 Today is my last Wednesday in Paradise before I head to Phoenix this weekend to begin the next chapter of living. I am always so sad to leave, especially this time, because I know I belong here. This past weekend my friend Judy, who I met at yoga when I first got here in 2012, hosted a going away party for me. Another friend from yoga and my body surfing friend came, a few of Judy's friends joined us and we ate delicious home made chicken tacos and rice and beans and chile rellenos.
I've been going out for lunch with other friends, for one last fish taco at Taco Temple and one more taste of Ruddell's smoked salmon. And today is my last Wednesday volunteering at the food bank, where I've also met some wonderful new friends.
And I've been so aware of the beauty of the ocean and the hills and this place I call home.
This past weekend I took Cody for a new walk, along the bluffs just a half a mile north of home. It's an easy trail that stretches several miles up the coast and Cody roamed and sniffed, bounded and sniffed some more. We even found a patch of purple wildflowers.
I was able to enjoy my own walking, feeling how I walk on the outside of my right foot, and how my body wants me to shift the weight, widen my stance and bring awareness to stepping with the entire ball of my foot, bearing more weight on my strong big toe pad, and into my ankle and shin and knee and thigh and allow my new right hip to open, open, open!
And on the evenings where it would be easier to just watch the sunset from my comfortable chair, I get up and walk down to the beach and breathe it all in.
Last night I pulled down the collar of my t-shirt to expose my heart scar. Rarely is it exposed to the sun, the air, the light. Not because I hide it, but because my shirts are mostly higher cut.
Seven years out, most people's scars have thinned and faded to barely a white pencil line down the center of their chest. My scar is still thick and wide, a keloid scar, they called it. It is less prominent, less bumpy now, and that section of raised scar tissue has loosened and softened, and when I rub it, it's like sliding along the frets on a tiny guitar.
Standing there with the cool air brushing against my scar I felt tender and alive, and the sensations ricocheted deep into my gut, into that place that yogis talk about, in the pit of my belly, in my solar plexus/yellow chakra.
And I realized that the fears of the upcoming road trip are officially GONE! It's all excitement, and WOW!! and looking forward with such an open heart. I'm envisioning meeting all kinds of amazing people, toasting marshmallows at my campfire with friends, me and Cody walking trails, me biking to explore beautiful places, AND selling books and doing workshops and generating $$$ to support it all.